I noticed something at the end of Genesis chapter 3:
5 When he expelled the man, he settled him east of the garden of Eden; and he stationed the cherubim and the fiery revolving sword, to guard the way to the tree of life.
Fiery revolving sword? How cool is that?! Perhaps it looked something like this: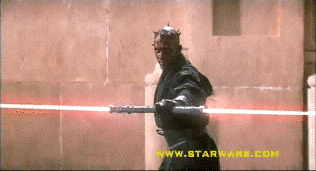 Episode I still stinks though.